Posting of Election Returns and Certificates of Canvass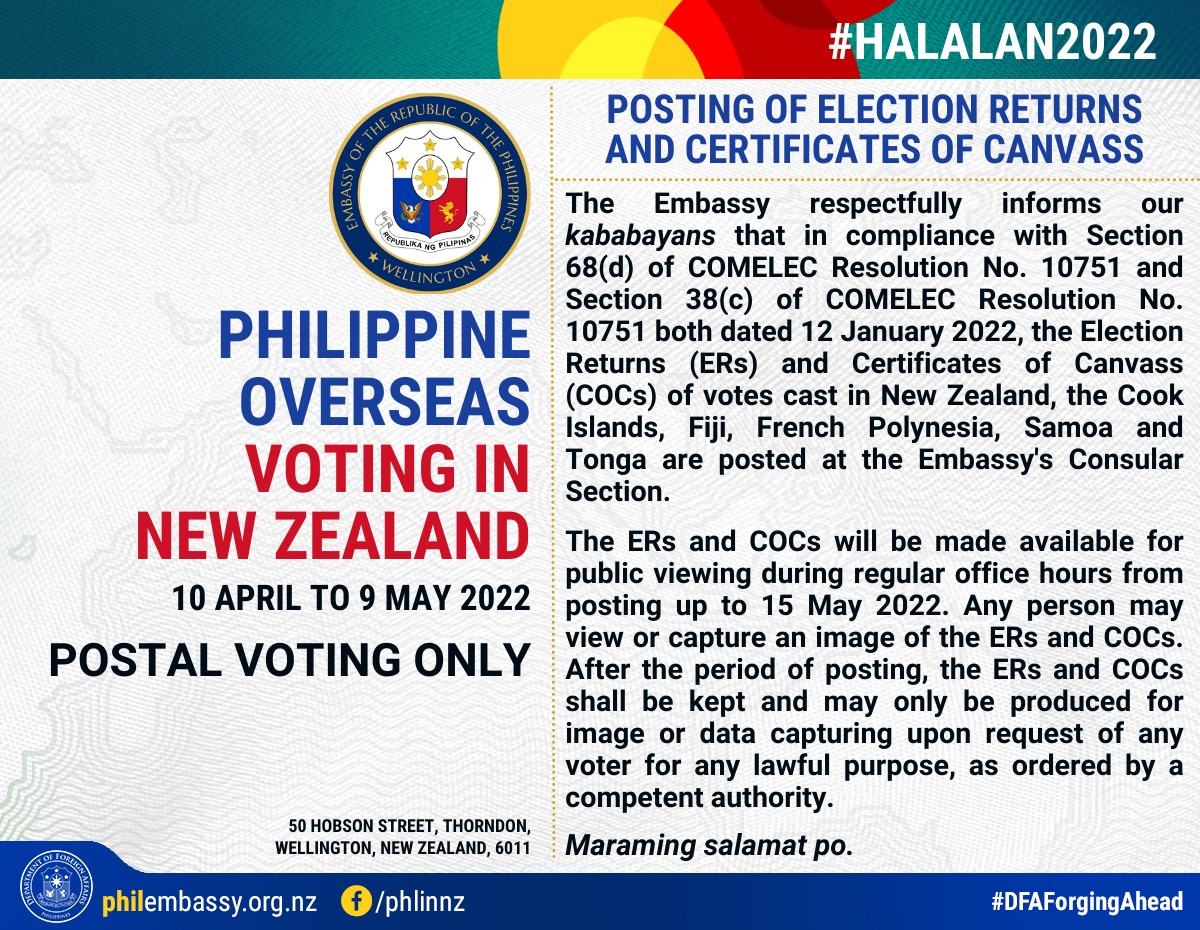 To view the consolidated data of overseas voting results, you may visit https://2022electionresults.comelec.gov.ph/...
The Embassy respectfully informs our kababayans that in compliance with Section 68(d) of COMELEC Resolution No. 10751 and Section 38(c) of COMELEC Resolution No. 10751 both dated 12 January 2022, the Election Returns (ERs) and Certificates of Canvass (COCs) of votes cast in New Zealand, the Cook Islands, Fiji, French Polynesia, Samoa and Tonga are posted at the Embassy's Consular Section.
The ERs and COCs will be made available for public viewing during regular office hours from posting up to 15 May 2022. Any person may view or capture an image of the ERs and COCs. After the period of posting, the ERs and COCs shall be kept and may only be produced for image or data capturing upon request of any voter for any lawful purpose, as ordered by a competent authority.
Maraming salamat po.
#Halalan2022 #overseasvotingresults #IngatKabayan