Philippine Embassy in Wellington Repatriates 255 Stranded Filipinos

Despite prevailing border restrictions and the unavailability of flights to New Zealand, the Philippine Embassy in Wellington, New Zealand, in partnership with Philippine Airlines (PAL), had organized its second repatriation flight to bring home stranded Filipinos in New Zealand at Auckland International Airport.
Many of our kababayans who availed themselves of the special PAL commercial flight from Auckland to Manila have been stranded in various parts of New Zealand since March, the beginning of New Zealand's Alert Level 4 and lockdown, and have been affected by the economic repercussions of the COVID-19 pandemic.
As many of our nationals have been made redundant due to the COVID-19 pandemic, Labor Attaché Angel Borja, Jr. shared that, "While we have heard heart-wrenching stories of our workers, POLO Wellington had tried to help out through the DOLE-AKAP program. However, many had no choice but to go home through this special flight."
Ambassador Jesus Domingo said that, "Since the Embassy's repatriation mission last April, we had been relentless in looking for ways to repatriate our kababayans. Those included in this special PAL commercial flight have been fortunate that our flagship carrier had flown in despite the odds. Rest assured that the Embassy will continue its commitment to send home our remaining citizens not only in New Zealand, but even those in the Pacific Island Countries of Fiji, Cook Islands, Samoa, Tonga and French Polynesia."
For this second repatriation, the Embassy had sent off 255 Filipino citizens and their dependents.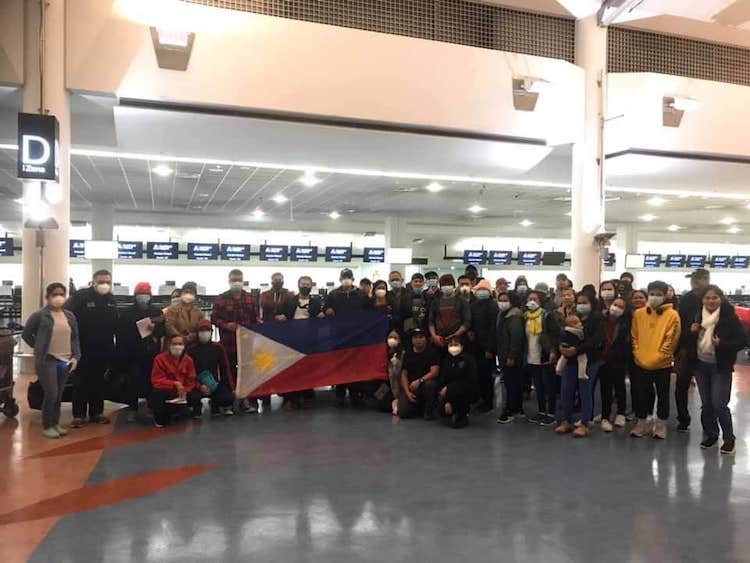 Ambassador Jesus S. Domingo and Vice Consul Feamor Tiosen with the repatriates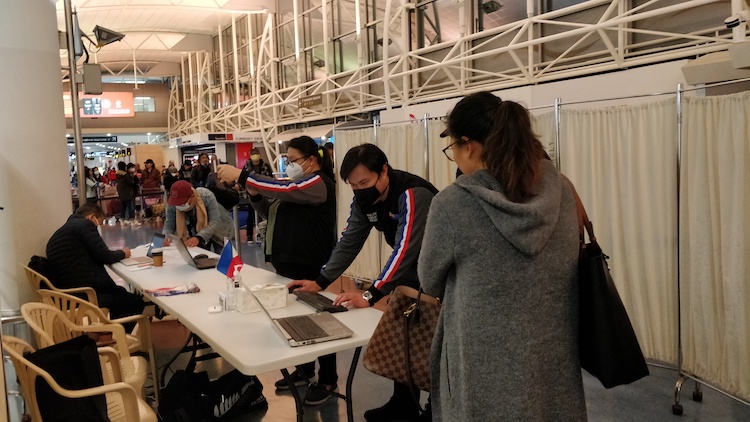 ATN Officer Marc Asilom and Information Officer Katrina Garcia registering passengers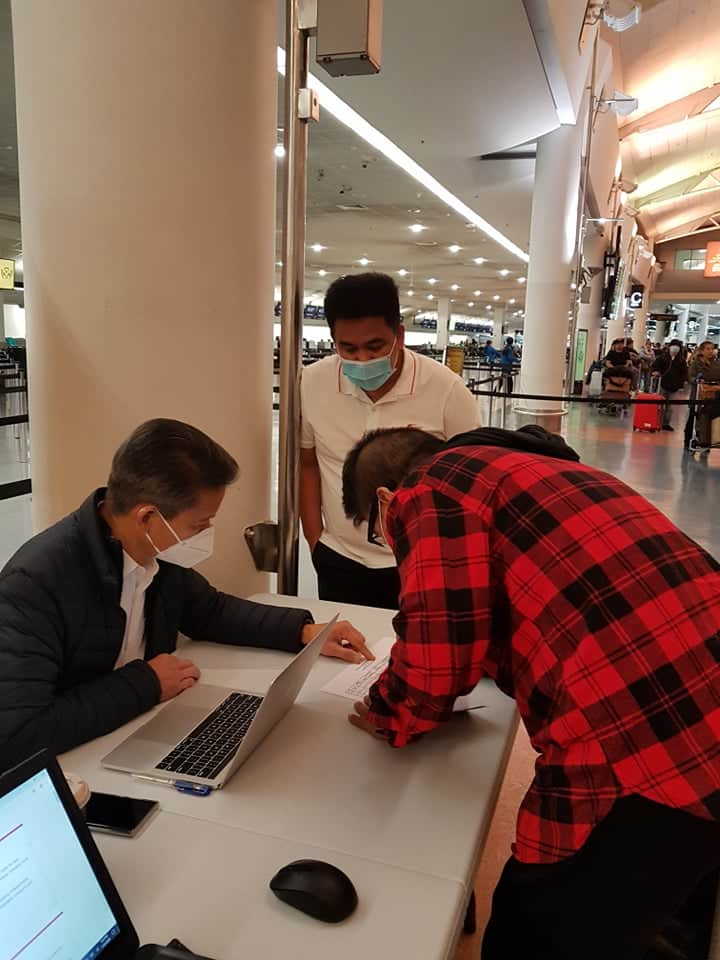 Labor Attaché Angel Borja, Jr. with OFWs included in the repatriation flight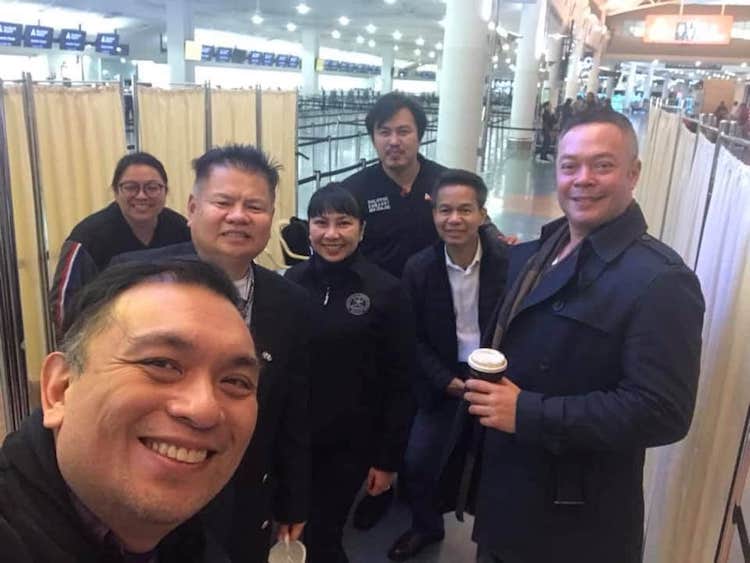 The Philippine Embassy Team and volunteer with Philippine Airlines (PAL) Operations Manager Mr. Reyvee Valencia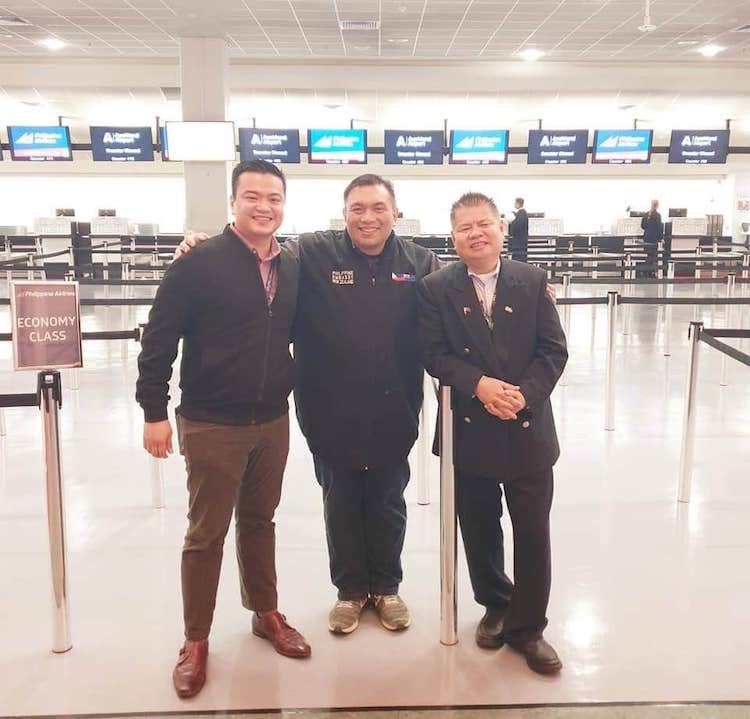 Ambassador Jesus Domingo with Philippine Airlines (PAL) Country Manager Mr. Israel Fontanilla and PAL Operations Manager Mr. Reyvee Valencia