Online Youth Conference Pioneers ASEAN Universality

The Diplomatic League (DL) and Rotaract One ASEAN (ROA) held a pioneering online conference on "ASEAN Universality" on 17-19 July 2020. Over 300 Youth leaders from all ten (10) ASEAN countries, Fiji, Guam and New Zealand participated in the conference, with thousands more viewing the event globally via Facebook.
The Philippine Embassy in Wellington, New Zealand (Wellington PE) initiated the conference in its capacity as DL coordinator together with the Manila-based DL Secretariat as part of its celebrations of the 53rd Anniversary of ASEAN. DL partnered with ROA in this endeavour, which is composed of ASEAN-country based chapters and members of Rotary International's youth arm, Rotaract.
Wellington PE was assisted by the Philippine Embassies and Missions in the ASEAN countries, along with the ASEAN Secretariat in Jakarta. DL is the DFA's Youth Engagement Platform, coordinated by the Wellington PE in cooperation with the DFA Office of Strategic Communications and Research (OSCR).
Conference speakers included Prof. Dr. Aung Tun Thet, Economic Advisor to the President of Myanmar and the Myanmar Federation of Chambers of Commerce and Industry, Yangon; Dr. Jesus Domingo, Philippine Ambassador to New Zealand, DL Founder and Adviser; Mr. Noel Novico, Philippine Deputy Permanent Representative to ASEAN, Jakarta; Mr. Miguel Musngi, Senior Officer, ASEAN Socio-Cultural Community, ASEAN Secretariat, Jakarta; Mr. Anton Lim, Past President of Rotary Zamboanga, Zamboanga City; Mr. Christian Cardenas, Senior Trade Officer Department of Trade and Industry and DL Secretary General and Mr. Louie De Real, Chairperson, Pilipinas Rotaract Multi – District Information Organization, Quezon City.
Also featured was the first-ever Mr. & Ms. ASEAN Universality contest, which focused on the presentation of advocacies. The pageant was won by Ms Amina Shayne Halil of Zamboanga, Philippines and Mr Thaw Lin Oo of Yangon, Myanmar. Their advocacies were on, respectively - marine conservation and youth education.
The ASEAN Universality concept entails ascertaining what in the common ASEAN Identity could be promoted globally. The Conference accordingly identified ASEAN youth volunteer advocacy and youth diplomacy as best practices ripe for sharing internationally. A resolution was passed to promote ASEAN's recent grass-roots experiences in advocating for supporting the mental health of youth during the COVID-19 crisis.
The Conference participants further resolved to continue working together in uniting ASEAN Youth and promoting the ASEAN Identity through ASEAN Universality, particularly through more collaborative efforts among Youth Leaders in Southeast Asia and around the world. Wellington PE's next major ASEAN activity is ASEAN-New Zealand Youth Conference (ANZYC), to be held on 15 August 2020 at Hutt Valley High School. Initiated by Wellington PE in 2017, the annual ANZYC is co-organized with the ASEAN Committee Wellington (ACW).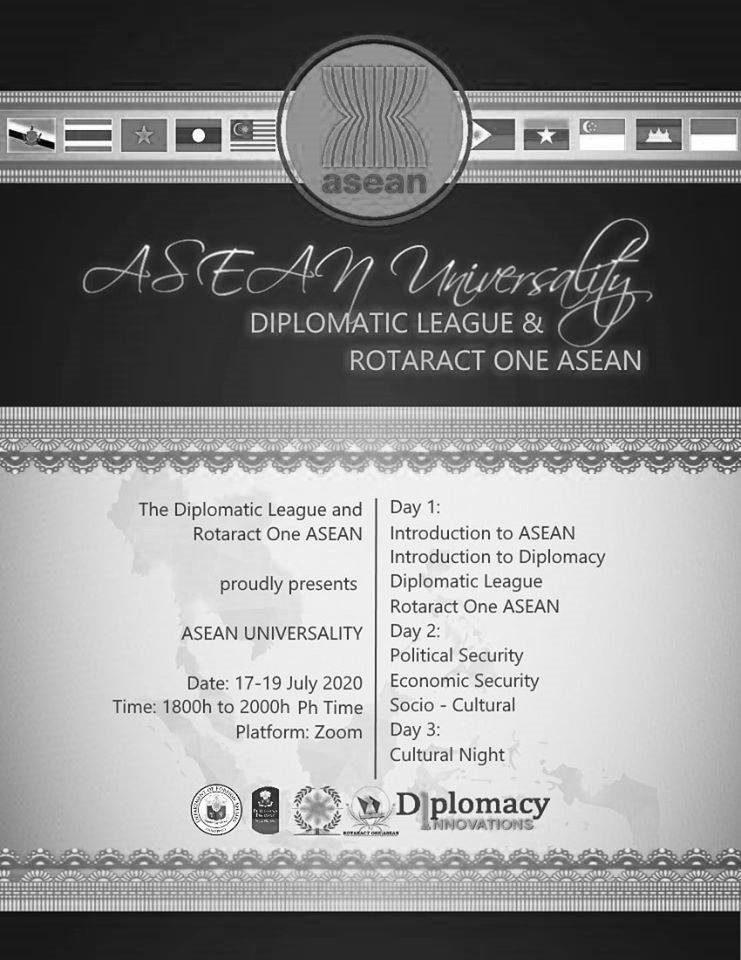 The announcement for the ASEAN Universality Conference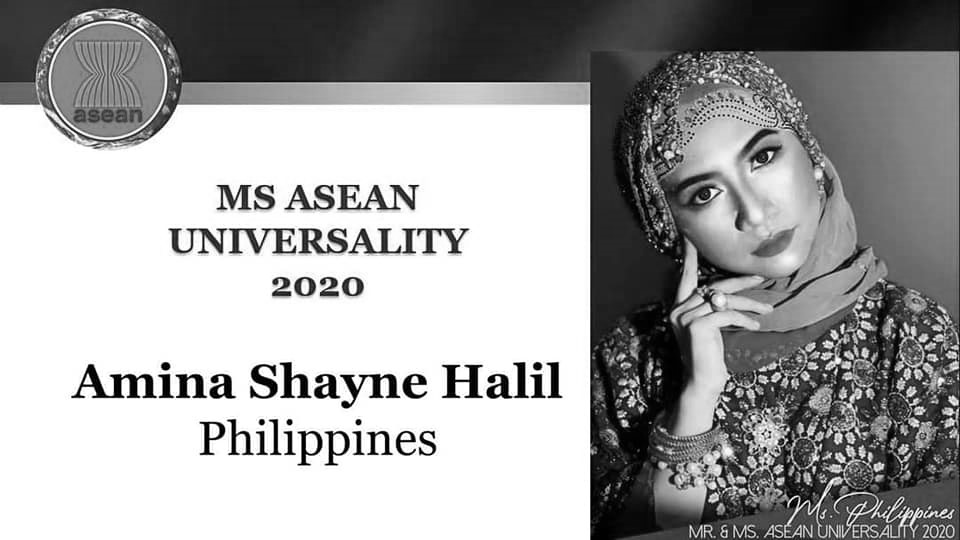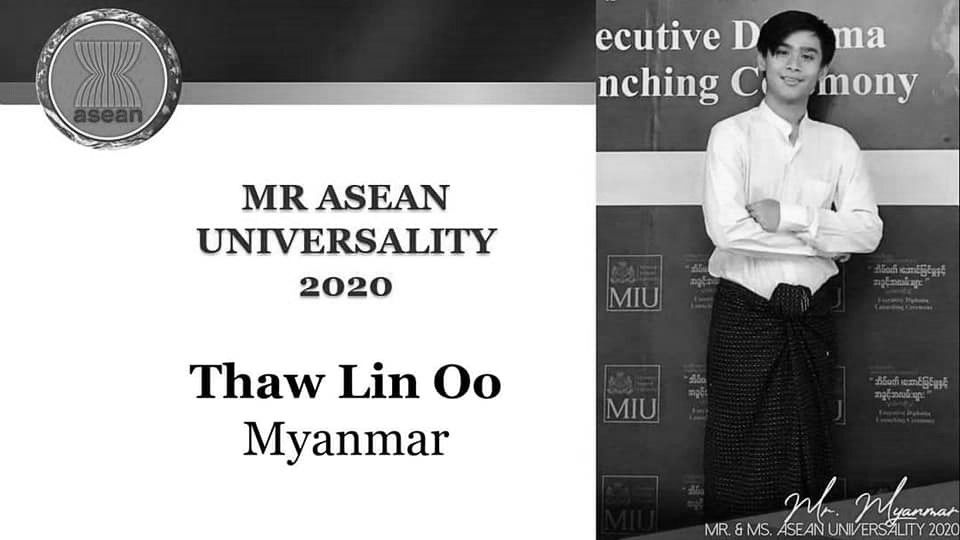 The winners of the Mr. and Ms. ASEAN Universality pagent, Ms. Amina Shayne Halil of the Philippines and Mr. Thaw Lin Oo of Myanmar.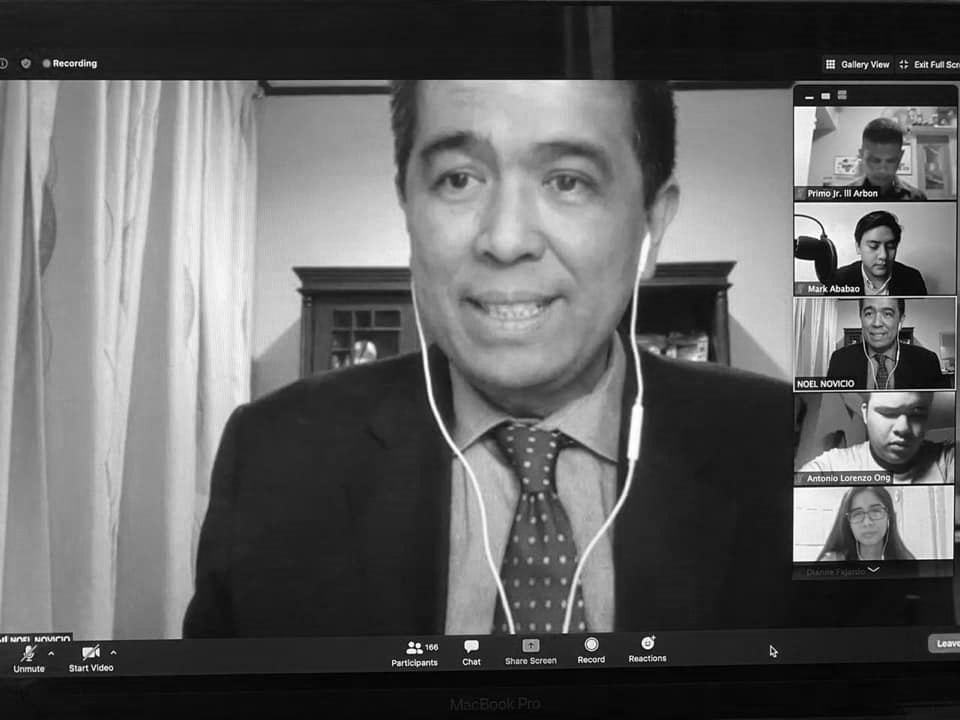 Mr. Noel Novicio, Philippine Deputy Permanent Representative to ASEAN, discussing the ASEAN Political-Security Pillar.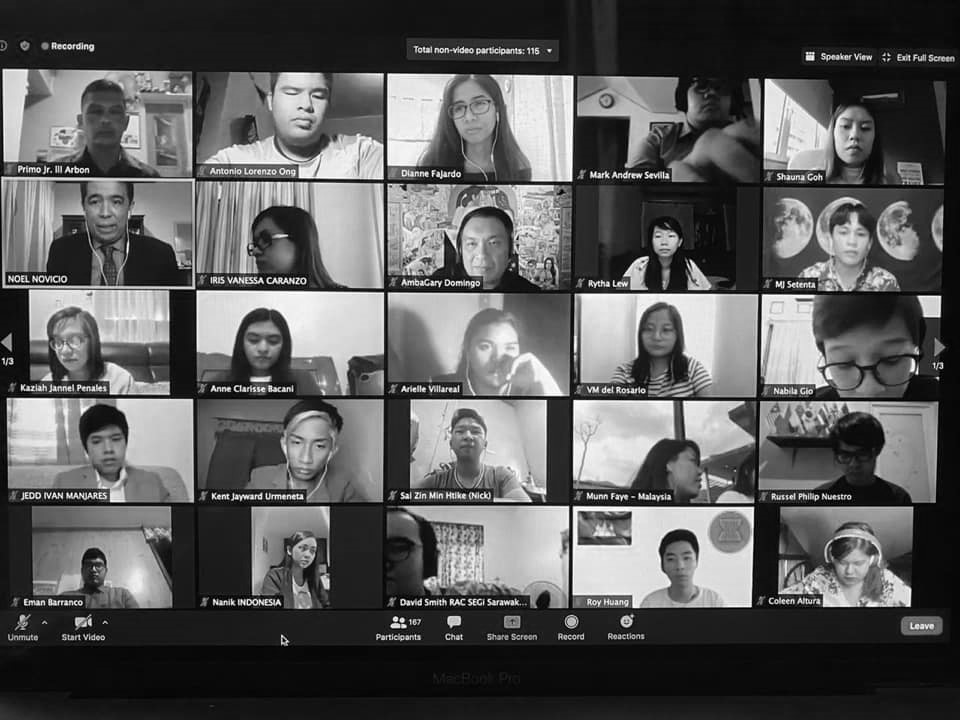 Screenshot of some of the online participants attending the ASEAN Universality Conference.