Calling all Filipino collaborators! #FiliXP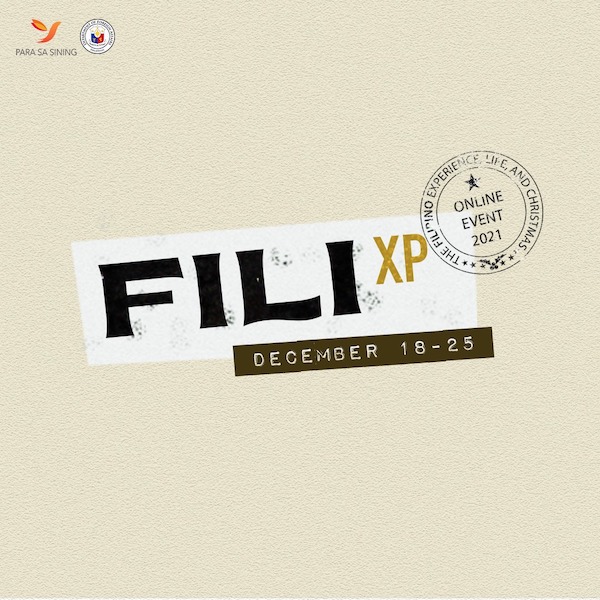 The #FiliXP project is a video series to be published on December 18 to 25. The project highlights the Filipino experience and features the narratives on notions of Filipino identity, contemporary life of the overseas Filipino and imagined futures motivated by individual & collective aspirations of the global Filipino.
The said project is a collaboration between the Department of Foreign Affairs, Republic of the Philippines, Philippine Embassy in New Zealand, Para Sa Sining, and overseas Filipinos around the world.
We are looking for collaborators and stories to share! We are crowdsourcing photos and video footage (possibly in the form of Instagram stories).
In the next few days we will be rolling out a couple of questions on social media and we are looking forward to hearing from you and your respective communities about what makes the Filipino experience truly special!
#FiliLife #FiliCollab #FiliXmas