Beauty of the free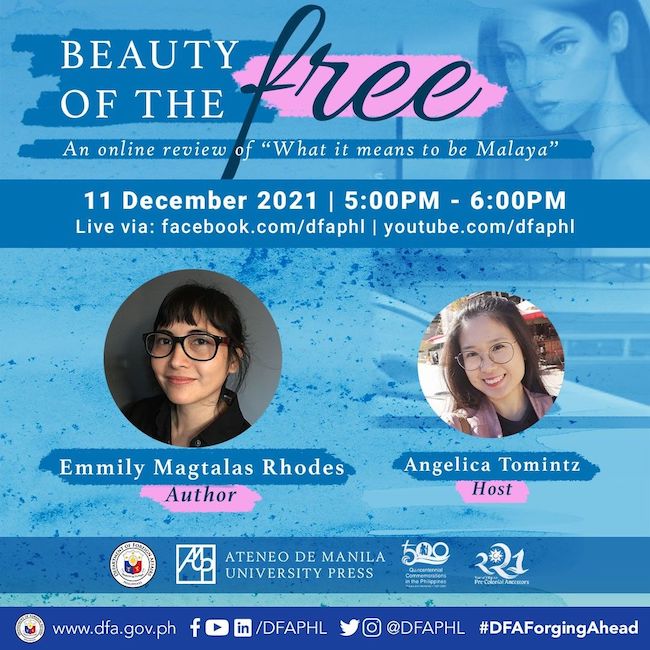 In observance of 2021 as the Year of the Filipino Pre-Colonial Ancestors, the Department of Foreign Affairs brings you "Beauty of the Free: An online book review of What it means to be Malaya."
What does it mean to be malaya?
How do the Filipino youth perceive the Philippine society?
How do the Filipino youth experience Philippine culture and traditions?
Join us in shedding light on these questions by attending the book launch on 11 December 2021, 5:00 p.m. (PH Time) on the official Facebook page and YouTube channel of the DFA.
You are invited to register in advance for this book review: https://tinyurl.com/MalayaZoom
After registering, you will receive a confirmation email containing information about joining the book review.
#CulturalDiplomacy #BeautyoftheFree