Holiday - Wellington Day - 24 Jan 2022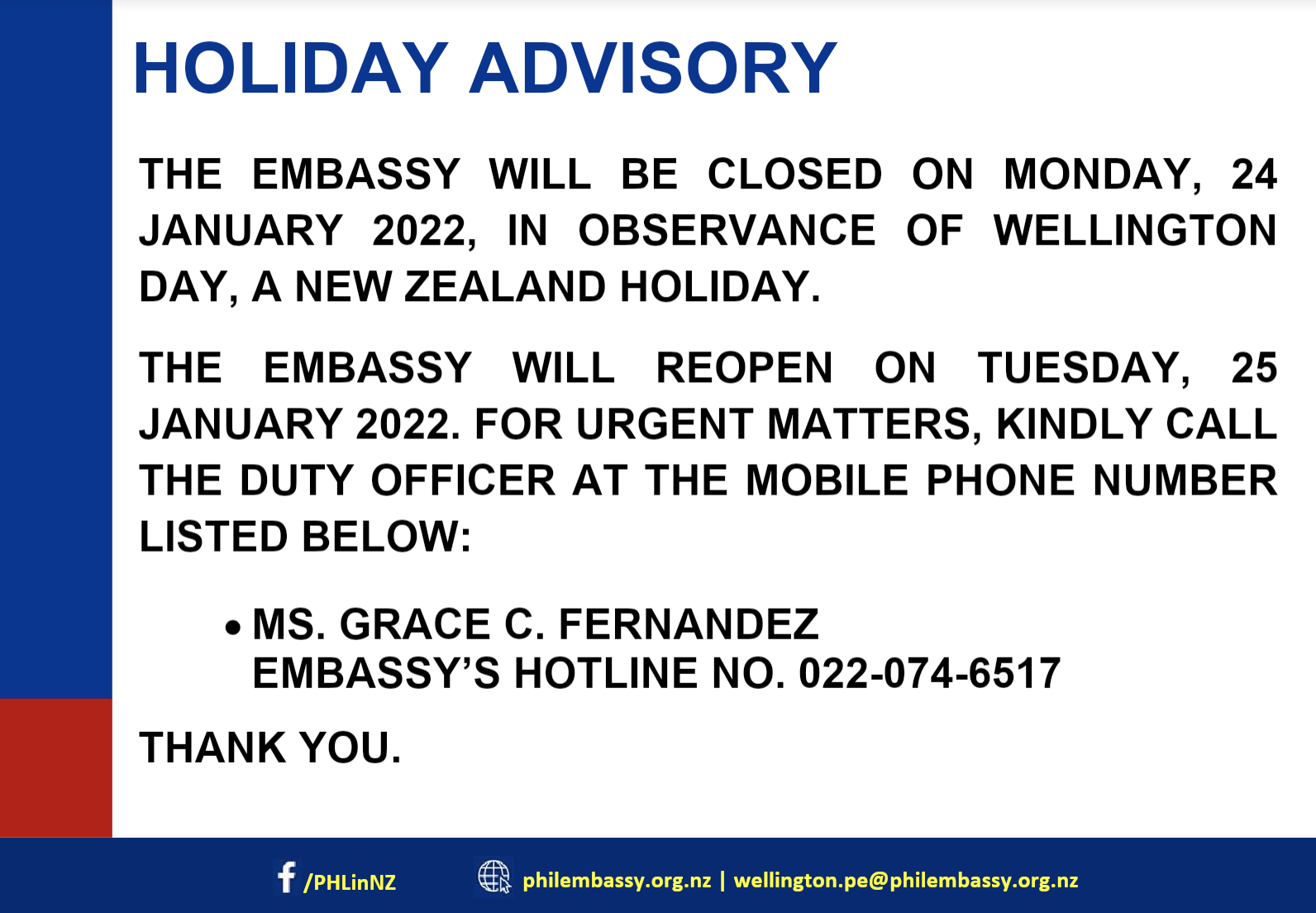 THE EMBASSY WILL BE CLOSED ON THE FOLLOWING DATES IN THE OBSERVANCE OF WELLINGTON DAY, A NEW ZEALAND HOLIDAY.
THE EMBASSY WILL REOPEN ON TUESDAY, 25 JANUARY 2022. FOR URGENT MATTERS, KINDLY CALL THE DUTY OFFICER AT THE MOBILE PHONE NUMBER LISTED BELOW:
Ms. Grace C. Fernandez
Embassy's Hotline No.: (0064) 022-074-6517
Maraming salamat po!