Consular Mission in Fiji 20-21 August 2022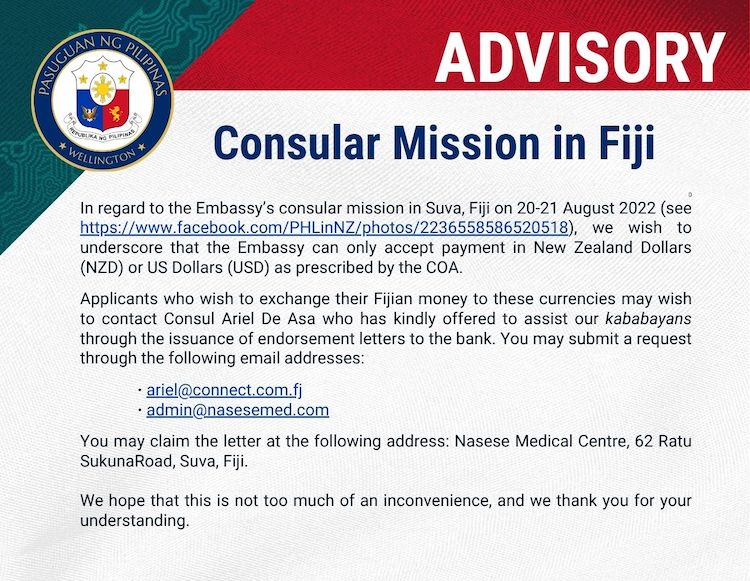 In regard to the Embassy's consular mission in Suva, Fiji on 20-21 August 2022 (see https://www.facebook.com/PHLinNZ/photos/2236558586520518), we wish to underscore that the Embassy can only accept payment in New Zealand Dollars (NZD) or US Dollars (USD) as prescribed by the COA. Applicants who wish to exchange their Fijian money to these currencies may wish to contact Consul Ariel De Asa who has kindly offered to assist our kababayans through the issuance of endorsement letters to the bank. You may submit a request through the following email addresses:
You may claim the letter at the following address: Nasese Medical Centre, 62 Ratu Sukuna Road, Suva, Fiji.
We hope that this is not too much of an inconvenience, and we thank you for your understanding.